Domestic, Commercial & Industrial Installation, Service & Repairs
Whether your job is domestic, commercial or industrial, Clemments Electrical Pty Ltd is committed to providing prompt, ethical and personal service and we understand that work needs to be conducted with minimal interruption to your workplace or home.
Whether you are building from scratch or renovating an existing building, you can rely on us to offer practical advice, install quality fittings that comply with stringent Australian Standards and conduct final checks prior to power being connected.
You can trust that all the components have been installed by professional, licensed technicians who make it their priority to provide you with quality systems that function optimally from the first switch.
We offer a full range of electrical services including:
Testing & Tagging
Smoke Detection
Lighting & Power Installation, Repair & Maintenance
Lightning Protection
Uninterrupted Power Supplies (UPS)
Generator and Back Up Systems & Advice
Switchboard Upgrades, Alterations & Advice
Routine Servicing & Maintenance
TV Antennas
Air Conditioning & Air Movement
Phone & Data Cabling
Appliance Repair, Fault-finding & Advice
Single Phase & 3 Phase Applications
We respect the need of a safe workplace and have our own safety measures in place along with the relevant insurances.
We encourage regular maintenance programs that will minimise the risk of costly emergency repairs and use quality suppliers to provide us with Australian Standard approved domestic, industrial and commercial grade parts and materials.
Split System Reverse Cycle Air Conditioning
Clemments Electrical Pty Ltd are stockists for the Mitsubishi Heavy Industry range of split system reverse cycle air conditioners and have found these to be the most reliable and resistant to our harsh climate.
We can safely remove your old air conditioner, advise you on the correct size split system based on our experience of the Gulf climate and install that system, generally from stock kept on hand.
Please ask us about other refrigeration needs as we work closely with a fully qualified refrigeration mechanic and may be able to organise this service for you.
Air Conditioning Servicing and Cleaning
We recommend a thorough clean and service of your split system air conditioners at least once every 6 months to maintain maximum efficiency, especially in our rural, dusty, humid environment.
Our thorough clean involves removing covers, cleaning with antibacterial cleaner and using pressurised water to clean the internal condenser unit, covers, filters and drain pipe.  We also check the external unit for any presence of frogs, mice or other crawlies that could damage the circuit boards in your unit – meaning costly repairs.

Complete Testing & Tagging Solutions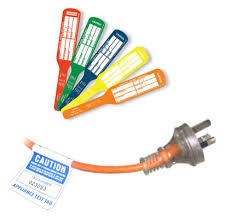 All employers have a legal obligation to ensure that the workplace and the plant at the workplace is safe and without risks to their employees and visitors health. This means identifying whether there are any hazards associated with electrical equipment, assessing the associated risks and taking measures to eliminate or control those risks.
Clemments Electrical Pty Ltd can offer testing and tagging of appliances, RCD testing and a log book for your reference which will advise when testing is required again.  As licenced electricians, we are able to repair faulty leads and equipment at the time of test.
Phone and Data Cabling
Clemments Electrical Pty Ltd  are registered and competent Open Cablers with the Optical Fibre, Structured and Coaxial Cabling endorsements.
This enables them to legally install and maintain telephone, data and fire alarm cabling in all types of customer premises including structured, coaxial, optical fibre cabling, aerial and underground cabling work on private or public property in which the customer cabling that is used terminates at the network boundary on a socket, a network termination device (NTD) or a main distribution frame (MDF). .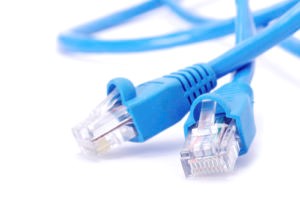 Satellite TV, Coaxial Cabling, Antennae Installation
Licensed for open cabling, we can install your satellite dish and LNB or digital TV compatible antennae, run coaxial cable, install aerial connection points, supply and activate your VAST compatible set top box or digital compatible TV – all in time for your favourite show!
We are a stockist of the Altech UEC Vast compatible set top boxes and TVs at a very competitive price and can source splitters, digtal boxes, LNBs, satellite dishes and accessories.
We are also able to install Foxtel and Austar dishes, on authorisation from your Pay TV provider, for our remote customers.